GoGeddit is celebrating their one year anniversary in Milwaukee by offering a great prize for this weekend's Packers game versus the New Orleans Saints.
One lucky winner will win the following:
Four Tickets to the Packers/Saints game on Sunday, September 30
Limousine transportation to and from Lambeau Field
This prize package is valued at $1,200.
The entry period ends today and the winner will be drawn and announced on Facebook on Wednesday morning.
To enter the GoGeddit One Year Anniversary Packers Giveaway, visit the GoGeddit website.
The Sports Authority stores in Milwaukee are unloading all of their remaining Reebok Green Bay Packers shirts for $5! Reebok lost the contract to supply NFL merchandise to Nike after the 2012 season. Merchandise that may have been previously held over until the next season is now being sold at The Sports Authority for dirt cheap.
I visited the Greenfield store yesterday and there were dozens of clearance shirts available. Both long-sleeved and short-sleeved shirts in a variety of styles were available.  The sizes were limited to mostly children's medium and large, and adult's small and medium.  I picked up a few shirts for my kids to grow into over the next couple of years.
I checked with The Sports Authority stores in Brookfield and Delafield, and they have a similar selection in stock.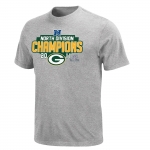 Shopko is offering great prices on Green Bay Packers branded apparel at Shopko.com.  Packers t-shirts are available for as low as $10 (regular price – $20).  Other Packers gear is available including long sleeved t-shirts, polo shirts, and jerseys. (Note that more items were available and are still shown on the Shopko website, but seem to be all sold out). 
Shipping is available for a flat rate of $2 per order through February 22.