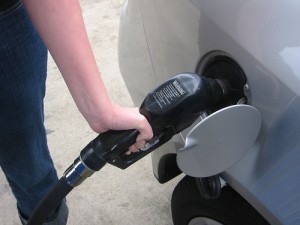 According to GasBuddy's senior petroleum analyst Patrick DeHaan, gas prices are likely to increase in 2012.  GasBuddy is predicting that prices will continue to rise until May, when we may see a range of prices between $3.75 and $4.15 a gallon. GasBuddy predicts prices will trend down from June through December, at which point prices will be in a range of $3.41 to $3.66 a gallon.
What can you do to help minimize pain at the pump?  By paying careful attention to gas prices you can find stations that typically sell gas for a little less than others.  A handy tool to use is the Milwaukee Gas Prices website to search for the cheapest gas nearest you.   The website relies on local consumers to report gas prices and also rewards members with points that can be used to participate in raffles to earn prizes.  The website also features a list of ten useful fuel saving tips that you can implement to save yourself money.
For example, I went to the website today and typed in my zip code.  I discovered that the most expensive gas station by me is selling gas for $3.31 a gallon versus the least expensive option at $3.23 a gallon.  On a sixteen gallon fill-up that's a savings of $1.08.  While a dollar might not seem that big of a deal to some folks, we know that every dollar means a lot to Milwaukee Consumer readers!
If you'd like to dig into the details of GasBuddy's predictions for 2012, check out the complete GasBuddy 2012 Forecast.