Summerfest Carry-In Policy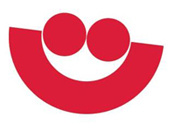 If you're wondering what you can carry-in to Summerfest, look no further.  We've compiled some helpful information to assist you in planning for your day at the big gig.
Summerfest encourages attendees to bring a hat, sunglasses, and sunscreen for the day.  Evenings at Summerfest can sometimes get a little cool, so if you're going to hang out at "The World's Largest Music Festival" at night, you may want to consider bringing a jacket.
A common question this year will likely be "Can I carry in water to Summerfest?"  Unfortunately, the answer is no.  Bringing in outside food and beverages are not allowed according to the carry in rules.  However, we checked with Summerfest and you may bring in an empty water bottle and fill it up with water once you are inside the park.
According to Summerfest, the following items are allowed for 2012:
Umbrellas (note: Umbrellas are not allowed inside the Marcus Amphitheater)
Strollers (note: Strollers are not allowed inside the Marcus Amphitheater)
Disposable Camera
Small Camera with No Zoom, Lens or Flash
Small Bag or Purse
The following items are not allowed at Summerfest:
Backpacks
Large Bags
Other Carry-ins
Outside Food or Beverages
Cans or Glass Bottles
Alcohol
Contraband or Illegal Substances
Weapons
Fireworks
Pets (Except Service Animals.)
Professional Grade Cameras and Video Equipment (see Summerfest website for more info)
Recording Devices (see Summerfest website for more info)
Laser Pointers
Lawn Chairs
Skateboards
Inline Skates
Coaster Wagons
Kites
Frisbees
Picnic Baskets
If you have questions about specific items, Summerfest encourages you to email them at summerfestinfo@summerfest.com.  For complete information, check out the Summerfest Information webpage.
Comments