Brewers Win, You Win! May Promotion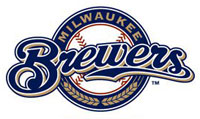 The popular Brewers Win, You Win! promotion has returned for the 2013 season.
For each game the Brewers win from May 1-30, the team will knock $1 off of the price of a Terrace Box seat (regularly $24) during the Brewers vs. A's interleague series in June.  There are 27 eligible games during May.
Discounted tickets will be available for the following games:
Monday, June 3 at 7:10 p.m.
Tuesday, June 4 at 7:10 p.m.
Wednesday, June 5 at 1:10 p.m.
Last year the Brewers won 11 games during this promotion, resulting in a $11 ticket discount!
Tickets will go on sale at 9 a.m. on May 31 on the Milwaukee Brewers website. Quantities are limited and there is a limit of 8 tickets per person, per game.
Comments