Admirals Tickets for 50% Off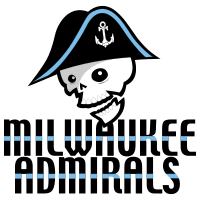 Today's Groupon offer allows you to buy tickets to two select Milwaukee Admirals games at half price.  For $19 you can receive two Mid-Deck tickets to one of the following games:
vs. Chicago Wolves on Friday, Nov. 18th at 7 p.m.
vs. Abbotsford Heat on Tue., Nov 29th at 7 p.m.
vs. Toronto Marlies on Friday, Dec 16th at 7 p.m.
In order for all of your seats to be together you'll need to purchase all of your Groupons in one order.
Also, if you buy this deal, be sure to read the fine print carefully.  To redeem your Groupon you'll need to visit the will call ticket window on game day and provide a valid ID that matches your Groupon.
Visit the Groupon website to purchase this deal.
Related posts:
Comments