Top Websites for Cyber Monday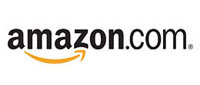 Today is Cyber Monday, perhaps the biggest online spending day of the year. If you have any favorite retailers we suggest you visit their website today because you will probably find some great deals waiting for you.
The most visited retail website on Cyber Monday is Amazon.com. You can find Amazon's best Cyber Monday deals here. Some examples include:
Amazon.com was the most-visited retail website on Black Friday. According to ComScore, Inc., Walmart was second, followed by Best Buy, Target, and Apple. And online sales on Black Friday surpassed $1 billion for the first time ever! These retailers are also sure to be among the most popular websites today.
Are there any good Cyber Monday deals that you found? If so, please leave a comment and share your experience with our readers.
Comments