Family Free Day at the Zoo on Saturday, January 5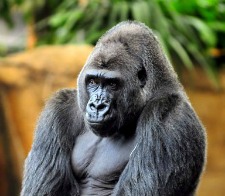 Saturday, January 5 is Family Free Day at the Milwaukee County Zoo.
All visitors will receive free Zoo admission (parking fees still apply).  The Zoo is open from 9:30 a.m. until 4:30 p.m.
North Shore Bank and Fox 6 sponsor several Family Free Days during the off-season. Family Free Days typically fall on the first Saturday of the month from November through April. The next Family Free Day will be on Saturday, February 2.
Comments