Irish Fest 2012 Admission Promotions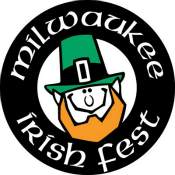 Irish Fest 2012 runs August 16-19 at the Summerfest grounds on Milwaukee's lakefront.  The festival features Irish food, music, dancing, shopping, cultural activities, and fireworks.
Regular admission to Irish Fest is $15 for adults (ages 13-59).  Seniors ages 60 and over are $10, and children ages 12 and under are free.  As always, we advocate getting in for free or at a discount, and there are several opportunities for free or discounted admission to Irish Fest.
Irish Fest 2012 admission promotions are as follows:
Thursday, August 16
School Supply Drive – Free admission with the donation of school supplies (markers, notebooks, backpacks, etc)  for children served by Hope House.
$5 Admission – Special $5 admission from 5 – 10 p.m.
Friday, August 17
$5 Buck Friday – Admission to Irish Fest is $5 between 4:00 and 5:30 p.m.
Sunday, August 19
Liturgy for Peace and Justice Mass – Donate non-perishable food items prior to the Liturgy for Peace and Justice mass on Sunday, August 19 for free admission to the festival following the mass.  Mass starts at 9:30 a.m., and you can get in free starting at 11:00.
College Day – College students that present a valid college ID will receive a $3 admission discount.  The College Day promotion runs from 2 – 7 p.m.
Military Day – All Active, Reserve, Guard, and Retired Military personnel will receive two free admissions to Irish Fest.
Throughout the run of Irish Fest, patrons can also get two free admission passes by making a donation of 10 different Irish music related items.
Full information about Irish Fest 2012 can be found on the Irish Fest website.
Comments