Buy One Get One Free Irish Fest Tickets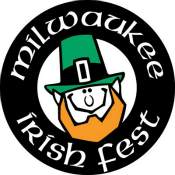 Irish Fest is celebrating St. Patrick's Day this week by offering Buy One Get One Free tickets to the 2012 festival. Through March 20, get two tickets for $15.  Only 500 tickets are available at this discounted price, and there is a limit of four tickets per person. Tickets are sold in multiples of two, and there is a $0.50 shipping charge for each order. 
Irish Fest 2012 takes place August 16-19. Tickets purchased through this promotion will be mailed in June. Visit the Irish Fest website to purchase tickets.
Comments