Me2 Program Helps Homeowners Lower Their Energy Bill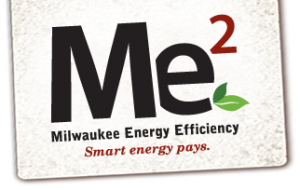 The Milwaukee Energy Efficiency Program, also known as Me2, is a federally funded program to help homeowners and businesses in the City of Milwaukee finance energy efficiency upgrades to their properties.
Here's how the program works.  A homeowner can contact a Me2 Advocate, who will set up a a free no-obligation home visit.  If Me2 is right for you, the next step would be having a certified Energy Consultant visit your home and detect opportunities to save energy.  The assessment costs $100 but if you make the recommended energy upgrades you'll receive a rebate of the fee.
The Me2 program also helps homeowners take out loans to improve the energy efficiency of their home and offers $1,000 grants, special pricing from Sears Commercial, and possible federal tax credits.
To learn more about the Me2 program, check out the Milwaukee Energy Efficiency program website.
Comments