LivingSocial Family Edition Arrives in Milwaukee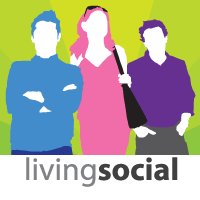 LivingSocial, one of the leaders in the booming daily deal market, has introduced a new Family Edition in the Milwaukee area and 22 other cities.  If you are a LivingSocial subscriber, you may have already received notice of this via email with an offer to sign up for the Family Edition daily emails.
LivingSocial states that their Family Edition will offer the same discounts you currently find with their daily deals, but will be more along the lines of family-oriented activities like zoos, museums, day trips, aquariums, art classes, and more. 
The first Family Edition deal in Milwaukee for this week is a $10 ticket (50% savings) to the Super Saturday Science Program at Mad Science.  Mad Science has locations in Oak Creek and Brookfield. 
For more information on the Mad Science deal or to sign up for LivingSocial daily deals, visit the LivingSocial website.
Comments